Vale Pereiro Wins a Prize at the European Property Awards 2019!
We are particularly proud to announce that our Vale Pereiro 16 real estate project located in the heart of Lisbon and developed by our Portuguese subsidiary has won the prestigious "Award Winner 2019-2020" in the category "Residential Renovation/Redevelopment Portugal".
This award was presented to CapvestAdvis by the Committee at the 26th annual European Property Awards ceremony held at the Royal Lancaster Hotel in London on 24th of October. The Committee thus rewards the best real estate projects in several residential and commercial categories by country and region!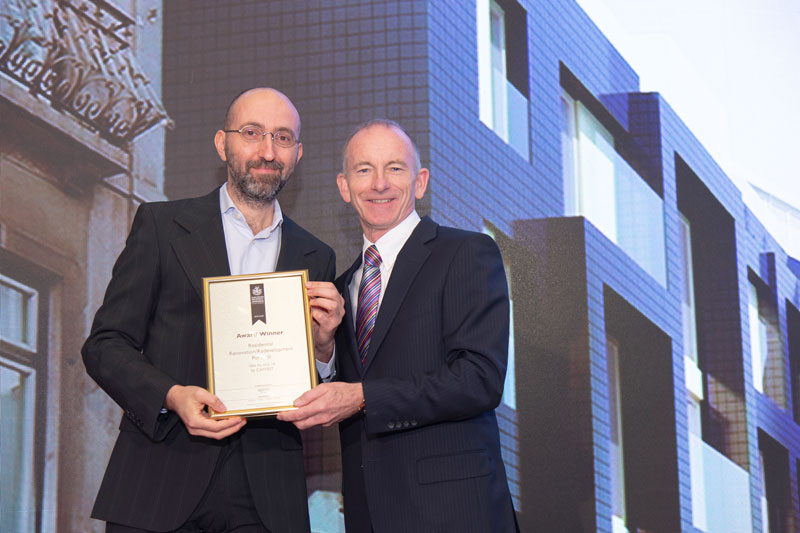 The awards are presented to the winners each year by an independent jury of more than 80 industry experts and chaired by four leading British figures, Lord Caithness, Lord Thurso, Lord Best, and the Duke of Liverpool, all members of the House of Lords of the British Parliament.
The Committee's assessment is based on design, quality, service, innovation, originality, but also taking into account the commitment to sustainability.
This luxurious residential program currently under construction is distinguished by a unique and elegant architectural concept designed by the talented Geneva architects NOMOS in close collaboration with our development team.